SeaTalk NMEA Link (USB) with galvanic isolation
125.00€

Tiny SeaTalk NMEA Bridge with galvanic isolated USB
Read AND write data to the SeaTalk bus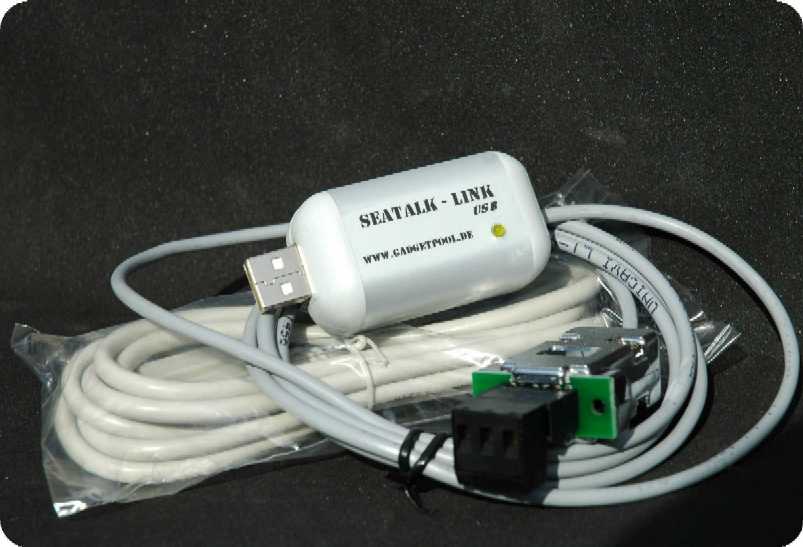 The easy way to bring SeaTalk instrument data to your boat computer and navigation software.
The easy way to send data from your navigation software to SeaTalk instruments.
Protects your equipment by full galvanic isolation between SeaTals and computer power
May either pluged direct to the computers USB port or by using a provided extension cable
Extended update function. Software may be updated by user anytime without any wiring changes.
Galvanic isolation protects your board computer and your instruments.
Galvanic isolation is especially interresting if your have different power sources for the board computer and the instruments.
I.e. the board computer can be connected to shore power, if you have different batteries for computer and instrumentation. It also protects your computer and your instruments in case the SeaTalk Nmea Link should accidently be connected with reversed polarity.
Alltogether - It simply makes the whole system more more reliable and safer.
This tiny SeaTalk NMEA Link has :

1 * SeaTalk Port
1 * USB Port
You simply connect this device to your SeaTalk network and to your boat-computer - using a USB port - and you'll get all sort of data from your SeaTalk instruments.
SeaTalk data will be translated to standard NMEA sentences, that can be used by any normal software on the pc. ( SeaClear, Fugawi, Offshore Navigator and all the others. )
Functions :

Read SeaTalk -> Send to NMEA port
Read NMEA -> Send to SeaTalk



Depth ( $IIDBT )
Apparent. Wind speed. & angle ( $IIMWV )
Speed through water ( $IIVHW )
Compass heading ( $IIVHW and $IIHDM )
Water Temp. ( $IIMTW )
Trip & Total Milage( $IIVLW )
Position from SeaTalk GPS ( $IIRMC )

Time & Date from SeaTalk GPS ( $IIRMC )
Speed over Ground from GPS ( $IIRMC )
cog from SeaTalk GPS ( $IIRMC )
rudder angle ( $IIRSA )
special $STALK Sentence - shows any incomming SeaTalk datagram as a "$STALK,xx,yy,zz" sentence.


Wind speed
Wind angle
Speed through water

Compass heading
Trip & Total Milage
Position lat/lon from GPS

Speed over Ground from GPS

Cog from GPS

Special $STALK sentence. Allows you to send any SeaTalk datagram

NEW - now with autopilot track function New Function. We have added functions to control an autopilot.
For OpenCPN a developer has created an Add-On to control your Autopilot from OpenCPN with the SeaTalk NMEA Link. See OpenCPN Developer WIKI ( This is an external devlopment from an OpenCPN developer. We are not involved in it)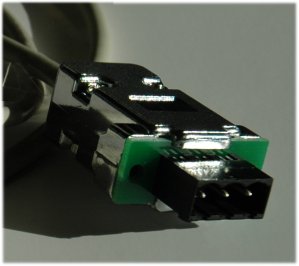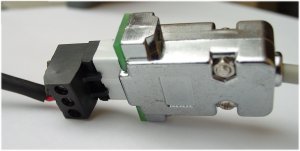 SeaTalk connection is available with screw terminals mounted in the small housing.
---
The bridge comes with a printed manual, all source codes of the bridge software, compilers for the Atmel processor used on the bridge, and bootloader software.
You can look at the software and change it to whatever you want.
( Programming knowledge in C for embedded proccessors is required )
---
Liability cannot be accepted for any damages, personal injuries or malfunctions caused by this converter.
To make sure that the SeaTalk-NMEA-Link is what you need, please read the manual before ordering.
A manual in PDF format can be loaded HERE
Customers who bought this product also purchased